June 30, 2022
Groundnut production in Nigeria: Will the Groundnut pyramids of Kano be back?
If you were to produce a reel of how Agriculture contributes to the economy of Nigeria, the famous story of the groundnut pyramids would definitely take up a major part of that reel. While Sesamum seeds, Maize grains, cocoa beans, or cashew nuts account for the Agriculture export revenue in Nigeria at the moment, groundnut accounted for 70 percent of Nigeria export revenue between the 1950s and 1960s. For a long period, groundnut sustained the economy through revenue from exports to both foreign and local markets during the agricultural boom. The groundnut pyramids were the pillar of the Nigerian economy and they were also a spectacle as they towered high to a point higher than most buildings in Kano City. In the 1980s, groundnut production in Nigeria nosedived and what was left of the famous Groundnut pyramids in Kano were only stories.
Groundnut pyramids: The pillar of Nigeria's economy. Were they just for aesthetic purposes or was there an economic reason for them? To fully answer the question you have to first understand what the pyramids represented. The groundnut pyramids, a symbol of wealth and a tourist attraction, were erected in Kano, Nigeria by piling sacks of groundnuts on top of the other into pyramid-shaped structures. In the 1960s and 1970s, groundnut production in Nigeria was at its peak. According to a study on the Regional Assessment of groundnut in Northern Nigeria, an estimated output of 500,000 metric tonnes yearly until its peak capacity of 1.6 million metric tonnes in 1973 prior to the oil boom which accounted for almost 41% of the total production in West Africa at the time Nigeria's dominance in the production of groundnut dates back to the early 1900s. At the time, Agriculture was the major powerhouse driving Nigeria's economy, so the government encouraged the cultivation of groundnut and other cash crops. Alhassan Dantata was one of the major players in the Agriculture space in Nigeria who contributed to Nigeria's dominance in groundnut production. He was also one of the drivers of the idea of the groundnut pyramids. Dantata is someone you'll refer to as an aggregator in the Agriculture value chain in modern times. (An aggregator is someone who accumulates produce in large volumes from farmers and then sells to make a profit).
Related Content
Jun 16 2022
Creating Possibilities In Nigeria's Agric Environment — How Partnership With OCP Africa Helped Us.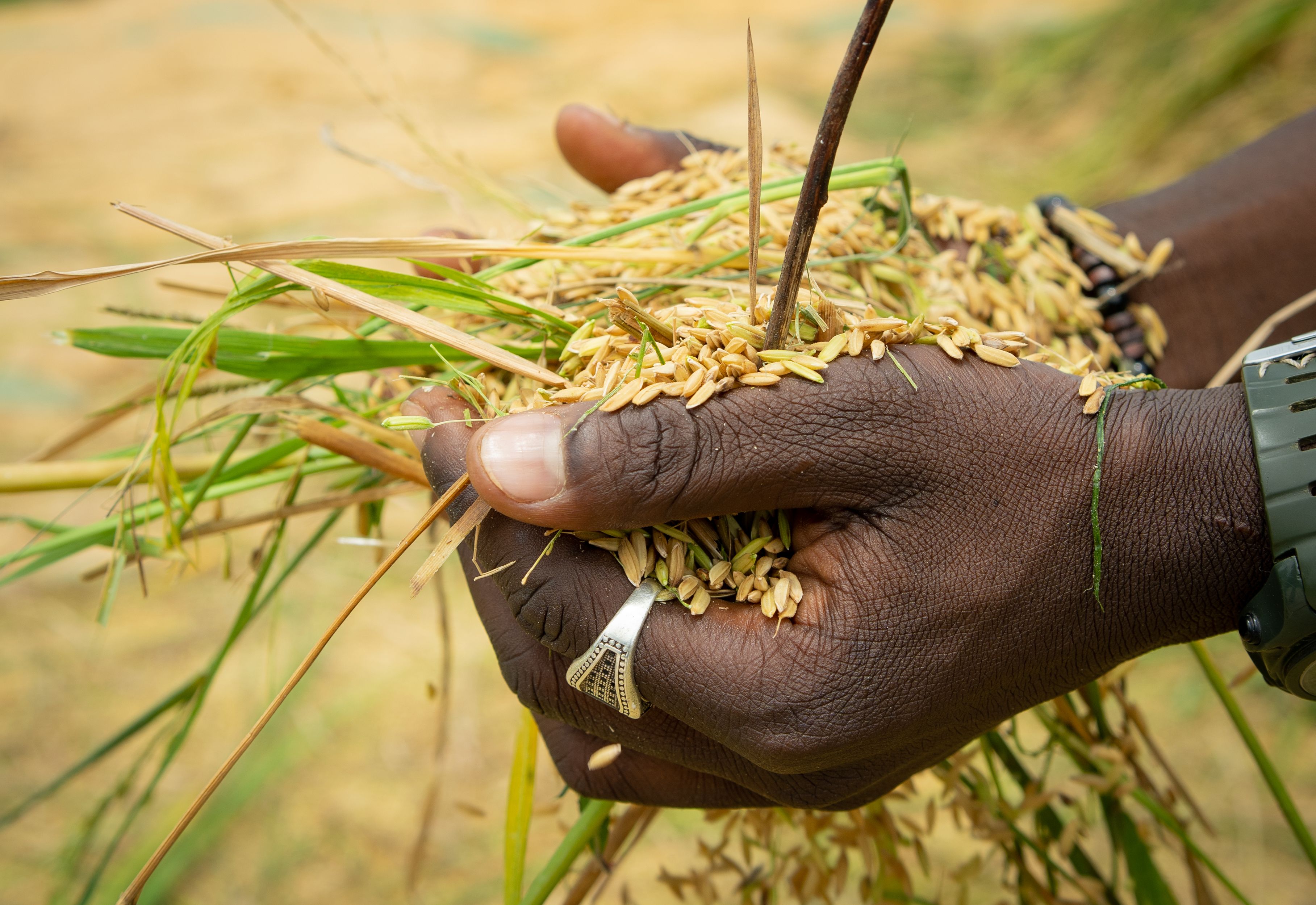 Jun 30 2022
The locust devastation across East Africa: Fighting a crisis within in a crisis